Auction
Ranch Retirement Auction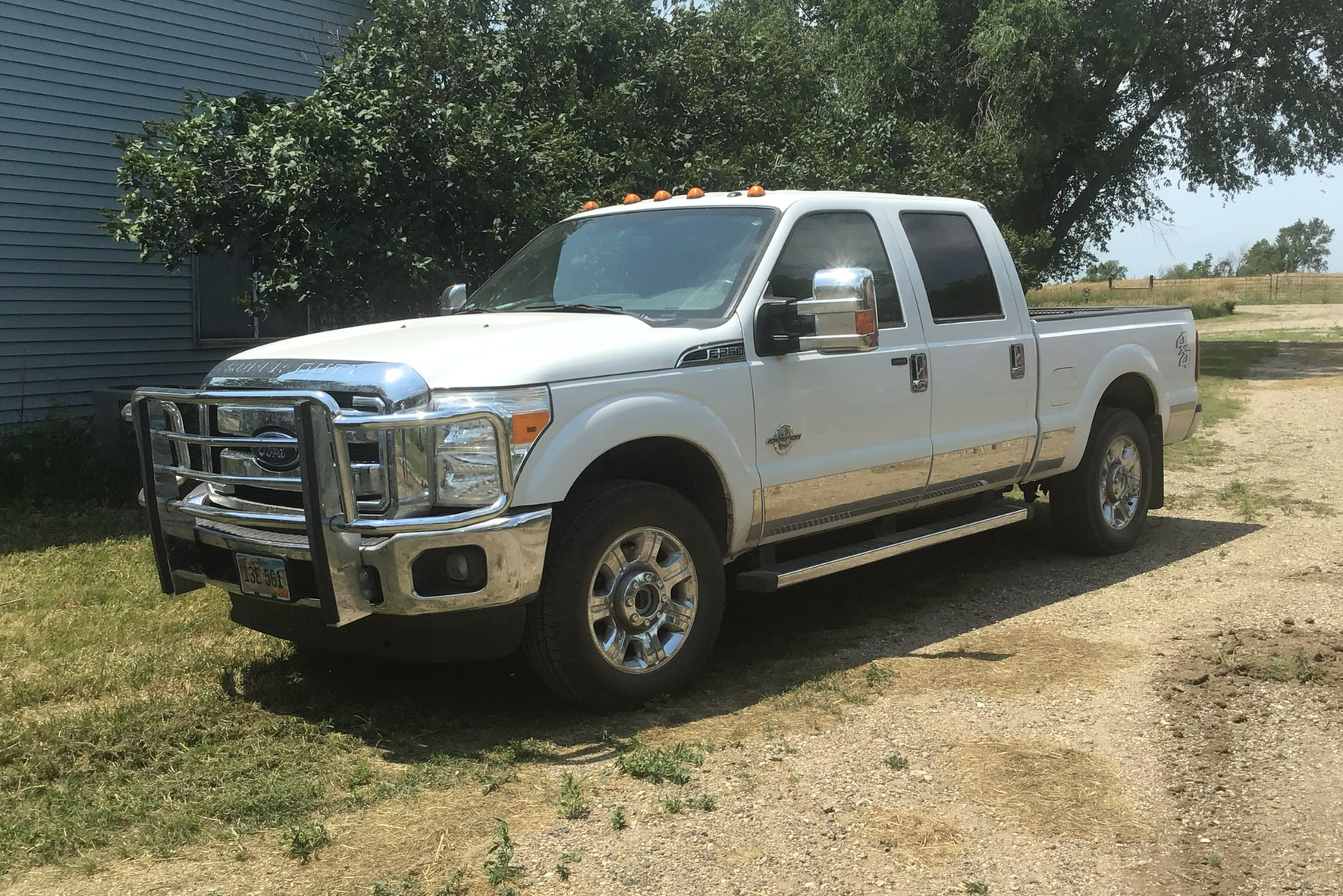 Ranch Retirement Auction
Date:
Thursday August 11th 2022
Sale Time:
11:00 AM
Location:
23870 367th Ave Kimball, SD
Auctioneer's Note:
After 50 years of raising crops and cattle, LeRoy has retired and moved to Montana. The Ford F250 diesel and Buick LaCrosse will sell at 2PM.
Sale Items
Vehicles - 2014 Ford F250 Super Duty Lariat chrome & Lariat package w/camper and 5th wheel ball mount, 32,000 miles, perfect condition, 2019 Buick Lacrosse, only 28,000 miles, like new, always shedded, 1990 Ford F250 460 gas auto runs good, 1978 ford F250 4x4 400 auto, 1974 ford F250 4x4 390 auto fulltime 4x4, 1973 International cabover semi-318, Detroit fuller road ranger 13 speed (does not run), 1970 Chevrolet truck with 16 ft steel silage box and grain end gate combo, 1969 Chevrolet truck with 20 ft steel grain box hydraulic lift tag axle 366ci gas engine, 1966 Chevrolet truck (does not run)
Skid Steer & Sporting Equipment - Bobcat 753 W/diesel Engine, skid steer grapple rake, skid steer rock bucket, skid steer gravel bucket, 2019 Honda TRX420 Rancher ATV like new, 2 ATV weed sprayers 12 volt and 1 new UTV sprayer (never used), 2006 Arctic cat crossfire 6 snowmobile – fresh tune-up.
Planting & Tillage Equipment - JD 7000 8 row planter w/fertilizer, milo plates, corn, and radial bean meters 30" rows, JD 4 row lister, JD double 15' grain drills w/ double drill hitch & grass seed, 3 blade Noble blade, Noble blade single blade, JD 6 bottom plow, JD 20' chisel, JD field Cultivator, International chisel, 45' Drag, Drill fill auger, 3 augers various sizes and length, Ear corn elevator, Blumhardt sprayer 500-gal tank, 3 pt. w/target master monitor
Livestock Equipment - Richie water fountain poly never used, Bohlman concrete water fountain- never used, Shaver post driver, Danuser post hole digger, Cow catch carrier, Formost cattle squeeze chute with palp cage, auto head catch, Cattle portable loading chute, Formost auto catch headgate, Sioux calving pen w/auto head catch, Semen tank and A-I Tools, Calf warmers-2 steel frame plywood sides, 1 poly blue calf warmer box, Calf pullers and cattle working supplies, LP stock tank heaters.
Combine-Hay Equipment - JD 9600 combine recently reconditioned, JD 8 row corn head, 930 JD 30-foot flex head, 3970 JD Silage cutter, 3 row corn head for 3970, Hay pickup head for 3970, Richardton 700 high dump wagon, Hesston 6610 windrower w/Draper head and 16'hay head, New holland 1475 hydro swing, JD 535 round baler w/monitor, International 9 ft sickle mower,9 Wheel Vicon rake, Rotary mower 3 point
Trailers & Cattle Pots - 1979 Merritt cattle pot, 1978 Merritt cattle pot, American cattle pot-steel, 1999 Reinke aluminum combo drop deck spread axel w/beaver tail and folding ramps, set up for hay with 1" steel tubing hay rails, 2005 Road King 8x20 car trailer w/ramps, 1983 Ranchhand bumper hitch stock trailer w/steel floor, 1974 Starr hopper bottom steel trailer
Tractors & Loaders & Miscellaneous - JD 8630 4wd tractor with 50 series engine and Degelman 12 ft dozer, JD 58 loader with mounts for 4440 or 4020 w/wide bucket and grapple and hay basket, JD 535 baler parts, JD 7000 planter parts, JD 9600 combine and head parts, 100-gal portable fuel tank w/ 12v pump, 250-gallon fuel tank on stand, Val-6 infra-red heater (like new), 2- Red Devil LP forced air heaters, Knipko kerosene heater, Numerous implement tires, & rims, semi tires, sickles for mower, sickles for IH mower hydro-swing and windrower, Sickle sharpener, Wagon running gear, International truck and frame, scrap iron, Stihl chain saw, Log splitter, Antique dressers, Cream separator
---
Pictures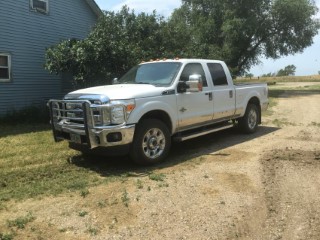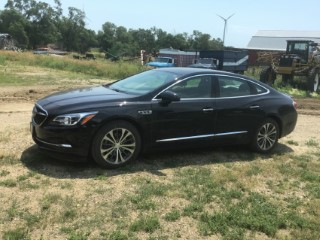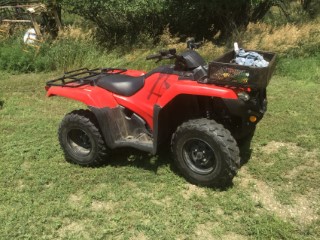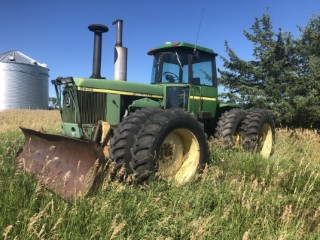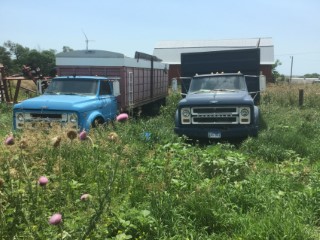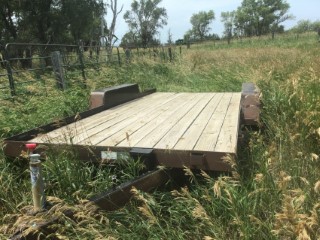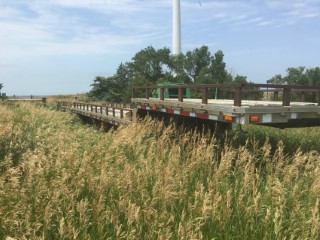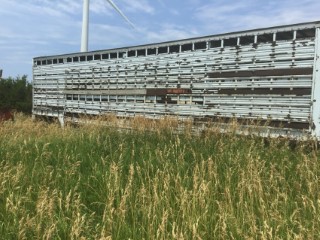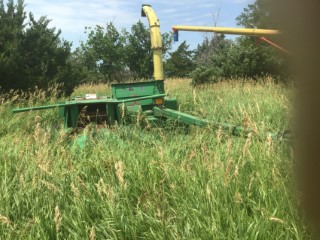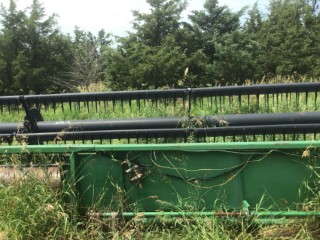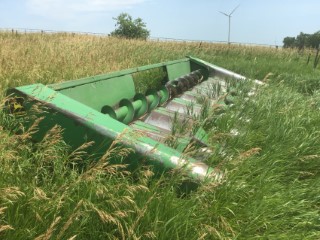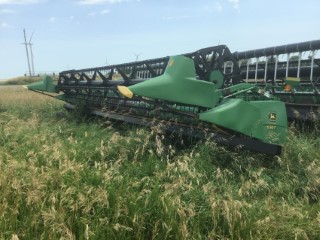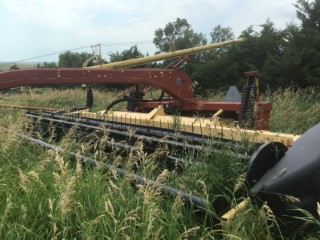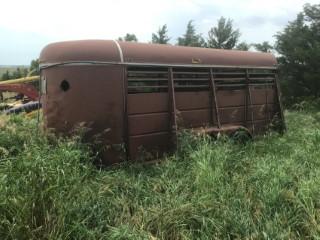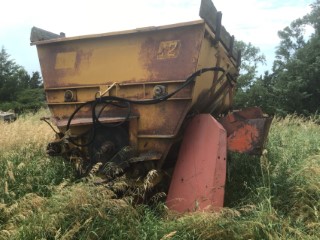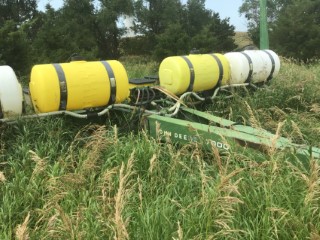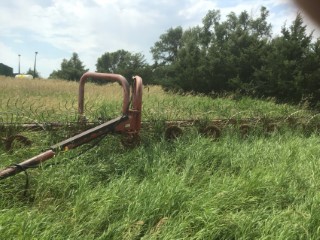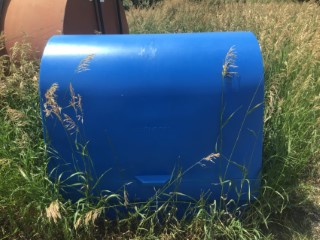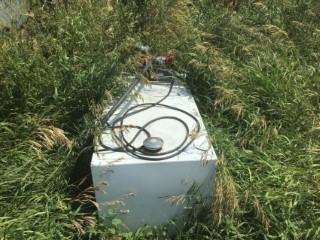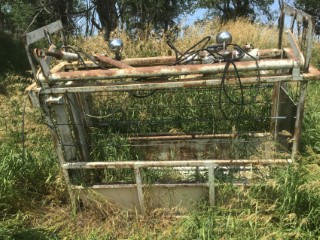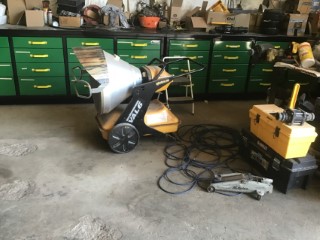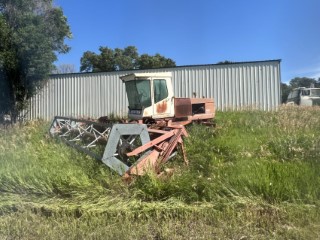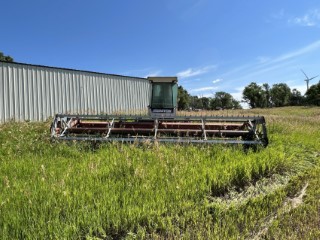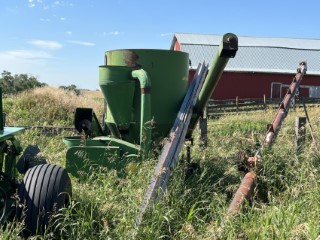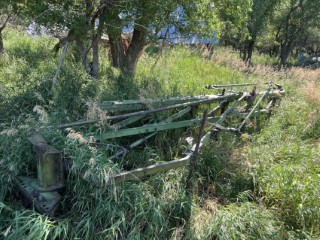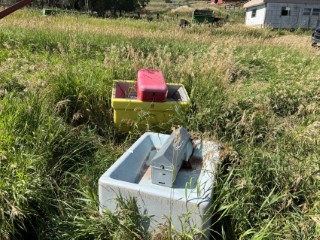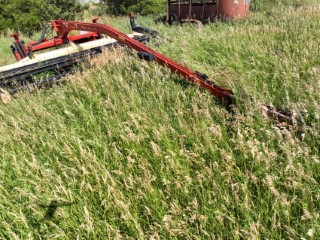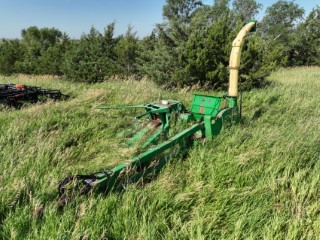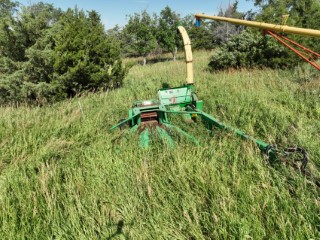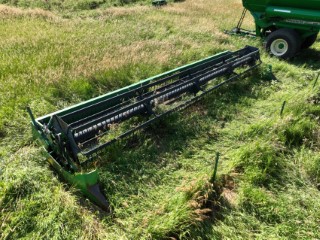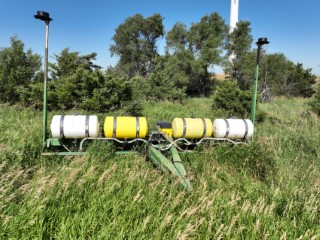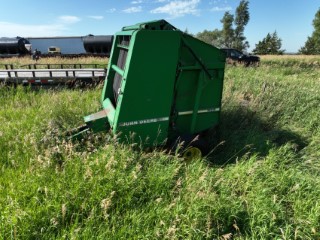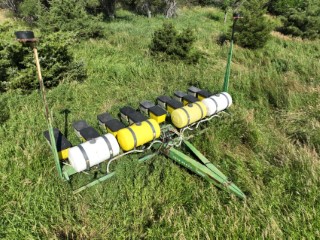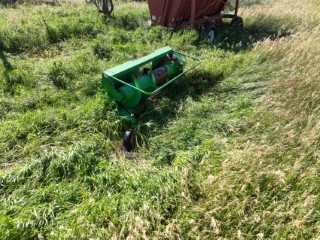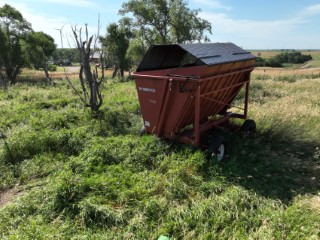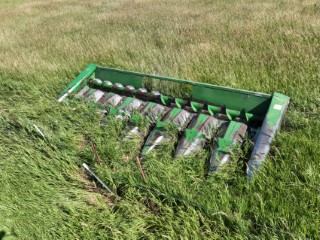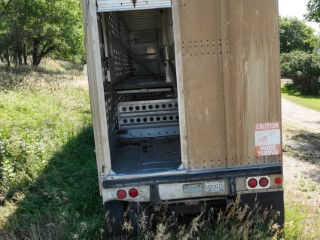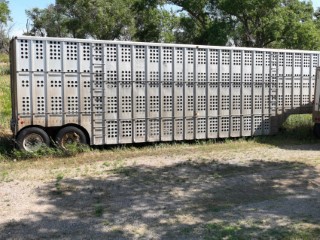 ---
Location
Auction will be held at the farm the 23870 367th Ave Kimball, SD
From Hwy 34 - South on the White Lake oil road (373rd Ave) 8 miles. Turn west on 236th street for 6 miles. Go south on 367th for 3 miles.
I-90 Exit 289 - head north on 367th 8 miles, 1/2 mile east and 5 miles north.
LeRoy Steiger - Owners
For information contact Jared Steiger (605) 680-4254